Tips for Managing Your LEED Project — from Real LEED Project Team Members
Welcome to Succeed At LEED! There are a lot of great web sites that help you study for the LEED Green Associate and LEED AP exams, but there are few sites that show you what to do once you pass the LEED AP or LEED Green Associate exam and you're given your first LEED project to manage.
Whether you are a LEED Green Associate, LEED AP, project manager or a team member, Succeed At LEED gives you information, tips and tricks on how to best manage your LEED projects.
For general questions or to receive information on utilizing SucceedAtLEED.com LEED Project Management Consulting Services, please call 319-929-6548 or send us an e-mail at sherry@succeedatleed.com.
Sherry Bonelli, LEED Green Associate
sherry@succeedatleed.com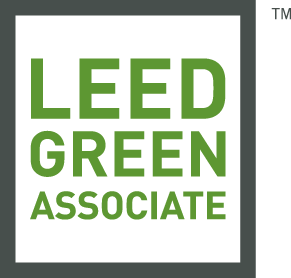 About Sherry Bonelli, LEED Green Associate
Sherry Bonelli was one of the first 500 LEED Green Associates in the World. She has managed several LEED Gold Certification projects and has been a professional project manager for more than 20 years.
Privacy Notice and Disclaimer:
We will never sell your information. By signing up with SucceedAtLEED.com we will occasionally send you e-mails about specials, new articles, etc.
LEED® and USGBC® are registered trademarks of the U.S. Green Building Council. By using this website, you agree that you fully understand that SucceedAtLEED.com is not affiliated, approved or endorsed by the USGBC.
The information contained on SucceedAtLEED.com is for informational purposes only. Summaries, methods of study, tips and tricks are only recommendations. We have made reasonable efforts to provide current and accurate information. We shall not be held liable for any unintentional errors or omissions that may be found.